How To Start a Blog – New Blogger's Guide For 2023
Hei I am waiting for you! You wanna learn how to start a blog right? Even I'm sure that your destination is the online business with start a blog huh? massive thought!
But do you have a plan or how you want to get started? Most newbie bloggers start their blogging journey without any crucial guideline of a plan. For that reason, they fall down someday!
But listen! don't worry about them. Cause you are in the right place for making yourself a successful blogger and online entrepreneur with blogging. This post can help you to solve your question! What is your question? Your question is "how do I start a blog" – Ok! This post has given you a proper idea of how do you start a blog.
Still got a proper guideline here. So many people are online when they wanna start a blog they are confused! Some reasons here for that, they have no idea about how to start a successful blog, they have no idea of how to set up a blog, they have no idea how to write a blog! So, How can you hope that you will be a success?
The strategy is the half percent of success, you know. So, I can ensure that if you follow the rules and use there in your future blog then you will be better.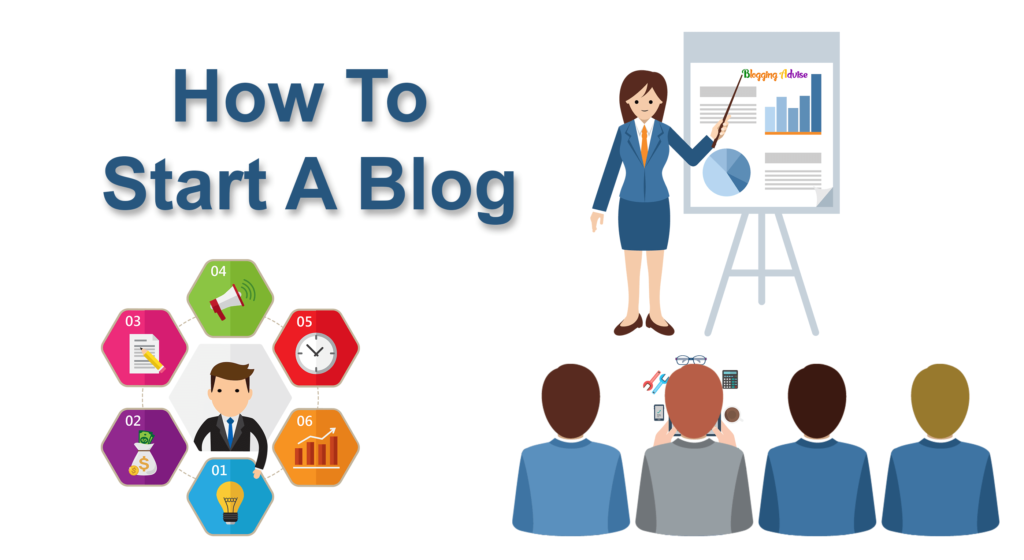 Just follow this post step by step. I promise you that I make it easy for yourself or someone else! By following this post you able to learn how to start a blog and how to handle it to your destination.
Starting your blogging journey for passive income first you clear about why you should create a blog and about its facilities for your career.
Why You Should Create a Blog For Your Career
If you have enough idea about it, it's ok. So, in the appearing section, I highlight some topics. The topics depend on the word line is why should you get started and set up your personal blog.
My opinion about blogging: Blogging is one of the most popular ways to make money online with boos-free freedom of life.
It will give you money and freedom together.
Blogging is the right place to highlight yourself to others and teach them something you know easily.
It can increase your personality to others by making an authority site or helpful blog.
A Blog can help you to make yourself a better writer day by day!
You can be a celebrity just only for one blog!
The blogging profession gives you freedom and money to travel if you are a travel lover like me.
You can present yourself abroad as an online entrepreneur.
Blogging is the easiest way to make money online.
You become more advance from your friends.
Finally, you can make more money which is not possible in the job sector.
Damn sure you are clear about this topic fairly. Only for these topics thought out I choose to blog for my career! Although I am a computer engineer from a reputations university from Bangladesh. So, here we just clear about the topic is an advantage of blogging. Now just start our main part is how to start a blog successfully.
Disclosure: This post to starting your own blog also contains some affiliate links. If you buy some products through this link. I may earn some commission, Even the links can help you to save some money from the original price.
Blogging Guide Steps [First Line]
Here you go for stat Blogging Guide to Make Money Online but I want to remove your confusion first!
Yes, To start a blog you do not need to know any coding language! Someone always afraid of it. You just need to follow this guide which is nicely arranged in this post first. Then you just buy some products and setting up with the command.
It's like a chicken fry-type recipe, ok. So, let's start.
How to Start a Blog by Following Some Steps(Really Easy)
Now you just prepared your mind to create your own blog. These steps are cool and pretty good for you. after reading and following these you'll have your blog & you can set up it fully in half an hour!
Just follow these Eight Main Steps to Star A Blog:
Choose a Best Blogging Platform.
Select a Good Domain Name.
Choose a fast, secure, and dependable Web Hosting for your blog.
Buy a popular and good user-friendly Theme.
Need To SSL Certificate for secure and good search engine results.
Now the part of how to Set Up a blog on your registered domain.
Time to design your blog.
Useful tools for blogging(Plugins, Content Builder, Email Marketing Tools).
Step1: Choose Your Best Blogging Platform
This step is time to choose the best blogging platform for your blog. There are so many platforms online to build a blog site. But some of them are really awesome and user-friendly.
You've heard WordPress, Blogger, Tumblr, Contentful, Medium and etc.
I prefer you to go with WordPress. It is one of the best blogging platforms in the world. Even you can easily use it for search engine optimization by using some plugins like (SEO Yoast or All In One SEO Pack). You can design your blog on this platform without any coding by using some Add-Ons & Plugins.
Note: There are more than 82 million active users of the WordPress Blogging Platform! A huge amount of users. 
If WordPress for professionals but also has more sites to go online work. Some of these are listed below:
Blogger –  Blogger Called Blogspot is the best after WordPress. The Google company is the owner of Blogger Blogging Platform. I can definitely suggest you go with blogger if unfortunately not possible with WordPress.
Typepad – It is one of the most famous blog creator sites online. This site helps you to go how to start a blog. They highlight the word for users is to share your passions with the world.
Tumblr – Tumblr is a social media site also a blogger platform to start their blog. This site is so easy to use and user comfortable.
The other famous best blog platforms are Drupal, Gawker, BlogSmith, Scoop, Diderot, Contentful, Medium, Livejournal, Ghost, Hubpages, Joomla, Wix, Weebly, Jekyll, Squarespace, Webs and so many!
Even all of them is the best but why WordPress is bigger than them. Here are some main reasons for fo with WordPress.
WordPress Features:
It's easy to use(no need for coding).
You can set up it simply without any hassle.
Most famous bloggers and online marketers use it for their goals.
Uncountable free themes and layouts!
The WordPress team maintains a massive forum for user help!
User-friendly and best platform for Search Engine Optimization(SEO) ranking.
You can run fast on WordPress.
Visitors can easily share and your content.
Even to promote your product or advertisement here are extra unique plugins to increase revenue.
So, don't any argument just go with WordPress.
If you wanna learn more about the steps of choosing a good blogging platform, then read the post is here:
How To Choose The Best Blogging Platform – (This Year Updated)
So, go for the second step.
Step2: Select a Good Domain Name
When the first step is done now the time to another important part is to Select a Good Domain Name for your own blog. Some important rules are here to choose a domain name:
It needs to short for remembering.
Go with keywords for SEO ranking result factor(Backlinko.com).
Take an easy name to type.
Go with a top-level Domain name like (.com, .org, net). Dot Com is the best.
Check Domain History(in Web.Archive.Org). This is the most important part of your domain name selection.
Now time to buy a domain name from a trusted registrar. You can use NameCheap For this service.
If the rules are not enough for you, can go now for more detail is here about domain selection:
How To Choose A Domain Name Perfectly – (Updated)
Step3: Buy Best Web Hosting For Go Fast
This topic is another initial part of your journey. Hopefully, you've moved fast for how can you start a blog. Right? yeah, you can. Now we should choose a hosting host for our self-hosted blog. Here I can suggest you for some company.
You can get some free offers or host free sites but they are proper for you as a new professional blogger! Their free service is only for experiment or part-time blogger not perfect for professionals. Obviously, self-host is better for you, and buy hosting for your own blog. Don't late.
The procedure is not so hard. Just use a credit card for buying hosting by fulfilling their required options.
Free Alternative Hosting?
When you decide your goal for online business or blogging called make money with passive income! Then you should make your decision unique and need some invest must.
Free is not always better to go forward.
For professional work, I always suggest you through the rules of success to invest some dollars. If you wish to invest in your first blogging site then you look better for free. When you compare Paid VS Free. You will get revenue as earlier as possible from paid option not free.
Why you choose paid hosting for your new starter blog? Has some reasons obviously:
Reason1: Your Domain Name is Not Proper For You Here
When you go on a free blog. Your blogs slug or web address not perfect for standard! It looks peculiar. It would be unexpectedly long which is to break down the rules of a good domain. A free subdomain is not perfect for SEO(Search Engine Optimization) results.
People treat it casually. You just notice some free host blog with subdomains here:
yourblogname.wordpress.com
yourblogname.blogger.com
yourblogname.tumblr.com
yourblogname.wixsite.com
You just make your decision. The domain name is boring, right?
Reason2: limitation For Hostin, SEO, And Others
When you run a free blog it needs to maintain some limitations provided by the authority. Here you are not free to go with good search engine optimization, image optimization, a good domain name are not present, you won't be able for uploading unlimited images or videos for your blog post here.
Reason3: You Don't Owner of Your Blog Individually
This topic line is really unexpected but really true. When you host a blog on a free hosted platform with a subdomain name. Then you are a part of them but not can be owner individually! Why? cause you won't be able to backup properly for your blog or content.
When somebody trying to hack your blog they can easily do that. If you want to transfer your site to others hosting or platform then it won't be really easy!
The content and media file is the limit but if you host your site's own hosting then you are free to go with an unlimited option! You can change your site to any others hosting or platform, you can backup daily to secure your content, you can use any tools to make better results in the search engine.
In a free server any time it will be down! But when you are the owner of a self-hosted site then you can transfer it in a couple of the minute.
So, don't take the poor decision just goes with the paid self-hosted hosting.
Start Blog With Custom Domain And Self-Hosting
So, your platform is ready is WordPress, your custom domain name is selected for your blog, and the decision is final for Self Web Hosting.
Now the time I wanna clear your Domain & Hosting thought then come through the topic.
Domain: Domain is the main part of a blog. A website's name called a domain. Just like you call Facebook by the type of(facebook.com). This is the domain name. If your blog will famous someday people called by the name or your domain which is called your website name.
Hosting: Hosting is a space for your website where you will publish a post on a daily basis and upload images or more multimedia. All data will be saved on the disk called hosting. It just a computer hard drive which you use for your personal data. The same is here in hosting, you use this for your website data.
Now, the time for buying these products Hosting and Domain. As a HostGator user, I will suggest you this platform to start your blog at a low rate. Even this platform offering you 75% to 99% of several products!
You can use their service and after buying a hosting and domain you can install WordPress with one click – there!
WPX Hosting(WordPress Recommended)
HostGator (Up to 75% Off) Now!
Ok, wanna start your website at a reasonable price? Check out this link:
Step4: Design Your WordPress Blog With User-Friendly Theme
We are half of done with your question was how do you start a blog by buying hosting and domain! and install WordPress to HostGator hosting dashboard.
Now the time to designing, huh? ok!
WordPress is the king platform for bloggers and you can design here any kind of website with millions of themes. Back to point, if you wanna start your blog professionally and give an extra look at your blog. Then choose a good theme for your site. You can use or install a free WordPress theme but if a better result.
Go ahead to a premium theme website like ThemeForest.Net(Best Theme Selling Platform Ever) and buy a theme within $20-$50. Even you can buy GeneratePress as a professional blogger. If you wish to build an eCommerce business with WordPress online then WoodMart is the best one in ThemeForest.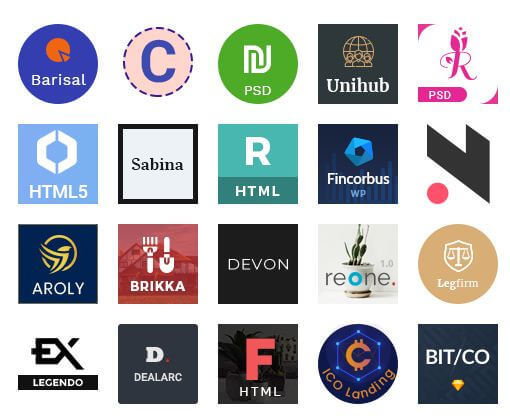 I use a natural and user-friendly theme for my blog. WordPress is a platform is built with responsive and editable navigation. After installing a theme you can design your blog as your mind by editing. You can change your theme or design at any time without losing your page setting or content. It has nice features for design.
How To Install New WordPress Theme:
It's so easy to go for Install Your WordPress Theme.
Go to Appearance from WordPress Dashboard.
Click on Themes.
Then click Add New Option.
Upload Theme.
Install and Done!
Why You Buy A WordPress Theme:
If you go with free WordPress themes you can! But you need to go to premium WordPress themes for better results and design. Some reasons are premises.
A premium WordPress theme can be your better choice for design-free are not.
A free theme is not perfect for search engine ranking.
The free theme always carries some lazy load JavaSript codes.
You can't remove footer credits for free but paid is possible.
Possible to make your mind-blowing design by editing your paid theme with owner supports.
Making a good post with design need to use premium WordPress Themes.
Your theme will be user-friendly and you can navigate it easily.
A theme can highlight your good choice to visitors.
You can update it always.
The main fact is Search Engine Gives you a priority.
These are the main cause of using a premium WordPress theme. So, don't avoid this option too. ok?
Now the time to another par, huh? Let's see.
Step5: Use SSL Certificate To Secure Your Domain
SSL Certificate means HTTPS(hypertext transfer protocol secure) is the most important now the days for secure your domain and search engines terms. Recently Google and others search engines give lots of priority to SSL certificates in your domain.
So, when you buy a domain and hosting then you go an SSL certificate also.
Step(6-7): How To Start A Blog With Good Design And Setup
Both of the topics are already described previously. ok?
But here I wanna remind them. We started the journey of how to start a blog or how can you start a blog. huh?
We try to cover already some topics and some are coming soon!
How to set up our blog and how to design it is already done but some good words are waiting for you here. As a formidable blogger, you always need to focus on these topics. First, you need to set up your blog and then need to nice design for its future result.
When you a driver of a blog then only you can do the parts better.
Step8: 

Blogging Tools For Start A Blog
This is the main last topic for you but ultimate! When you make a design in Adobe Photoshop or Illustrator then you first need tools for making a better design. The same thing is here, when you start your own blog then you need some plugging, convert kit, email marketing tools for affiliate marketing or promotional products building.
So, you now understand how important plugins or tools for your blogging journey. I highlight some tips or plugins for you here:
These are the best WordPress Plugins for your journey!
How To Start A Blog (2nd Part)
Now you almost have done with the structural option of your new blog. Now you are the owner of a blog and know how to start a blog. Right?
In this second part of this post, I will share with you what you should after launch a new blog(a beginners guide).
Do After Create a Blog:
Create Privacy Policy, Terms Of Service and Use, and Affiliate Disclaimer.
Create About Us Page and Contact Page.
Focus on the evergreen post.
Add copyright text on the footer option.
For inspiration about blogging and online earning read another famous blog to learn.
Make a plan and post regularly.
Create a backup of your site for security.
Setup Your Site Structure:
Create A Site Name Logo.
Add a title and description of your site for search engine visibility.
Create a good and easy navigate the area.
Make it mobile-friendly.
Use social sharing buttons.
Add a search box on the navigation first.
Highlight popular posts in the sidebar.
Don't forget to create a custom 404 page.
Submit your site to Google Webmaster and other search engines.
Create Quality Content For Your Site:
Make unique blog writing and include the keyword in the headline.
Write quality content to increase value.
Increase readability with a short paragraph.
Use relevant images of your post topic.
Published a post under a category.
Wright long content.
Create an author box with detail.
Check grammatical errors before publishing a post.
Secure Your WordPress Site(WordPress Security):
Change login URL and username for security.
Use a strong password for your site.
Don't use harmful plugins.
Try to use a CDN.
In a public network using a proxy or VPN.
SEO Optimization:
Preferred domain setup in webmaster setting( with www, or without www).
Create a sitemap in google webmaster and submit it.
Connect with google analytics and add your site.
When making a post use "post name" in the permalink.
Use the alt tag for the image.
Use main and LSI keywords in a post.
Focus on the title and meta description of a post.
Add the internal and external links to your site.
Try to have a low bounce rate.
Write long content and the minimum is 600+.
Build Quality Backlinks for your root domain and post.
Optimize For Site Speed:
Optimize image before publishing a post
Resize the image after uploaded to your site.
Install more than 20 plugins.
Use a light theme.
Use a low ad slot.
While you are able to pay for your site then don't be late for the instant result with some paid marketing. You can promote your site via Facebook, AdWord campaign, or Twitter.
Here I suggest you focus on organic search & search engine ranking!
Done for all answer is how to start a blog! How you can understand and how can you make a good blog within a short time.
I'm over sure of that. If you follow this post-A-Z then you will be a famous marketer, online earner, and blogger all over the land.
Here are some words for you: if you start to make a blog but fall down! Wanna raising your head with a marketing solution? let me know via the comment section of your problem. I will give your answer as earlier as possible.
Last Words: If you can recover your confusion matrix about how to start a blog and are already able to start a blog by following this post. Then you are a successful blogger, even me!